Sustainability is no more an option but a way of living which we need to rapidly adopt for our survival and sustainability of humanity. The construction sector accounts for 36 per cent of worldwide energy demand, and 40 per cent of the global energy and process related emissions, according to the International Energy Agency. The world is challenged by climate change, pollution and dwindling supplies of fossil fuels affecting all spheres of human activity. Thus, it is vital to not only adopt the latest sustainable technology and construction methodologies, but also improve the energy efficiency for existing buildings. If we are to build a sustainable future, the construction sector must lead the way forward.
One element of the construction sector that has engaged successfully with sustainability is that of mechanical, electrical and plumbing (MEP) systems. These systems are not always the most visible part of a construction project, but they are of enormous significance when it comes to the energy and water requirements of buildings; thus forming an integral part of sustainable construction.
The United Nations Sustainable Development Goals (SDGs) adopted by 193 countries at the Paris Accord (COP21) encompass the pressing issues of sustainability, to be addressed holistically on the social, environmental and economical fronts.
The UN's Sustainable Development Goals
Consistent Engineering Consultants, a premier sustainable MEP consultancy, has identified six SDGs that are of particular relevance to the construction industry. Focusing on these goals, the industry can contribute towards sustainability by aligning its actions with the UN's SDGs:
SDG 6: clean water and sanitation
SDG 7: affordable and clean energy
SDG 9 : industry, innovation and infrastructure
SDG 11: sustainable cities and communities
SDG 12: responsible consumption and production
SDG 13: climate action
While these SDGs all have a different focus, the success of each goal is dependent on the successful completion of the rest.
SDG 6: clean water and sanitation
SGD 6 is focused on ensuring the availability of clean water and sanitation for all. There is water scarcity in many parts of the world, in certain areas made worse by the increasing desertification caused by climate change. The access to fresh water is also a challenge in the majority part of the world and energy intensive techniques such as desalination is used to have access to clean water.
In our daily activities, by using waste water reclaim technologies we can reduce our dependence on fresh water on a large scale. Consistent is involved in multiple waste-water reclamation projects wherein the grey water from the residences, industrial buildings, and car wash facilities was recycled and reused for flushing, industrial processes, and irrigation.
At the DTC Car wash facility, the fresh water demand was reduced from 250 – 280 lpm/car to 50 lpm per car and the reclaim water comprised 200 lpm/car. Thus, the introduction of waste reclaim methodologies reduced the dependency on fresh water by 75 per cent.
Another project where Consistent implemented the wastewater treatment plant was at the Jebel Ali labour camp in Dubai where daily water consumption was reduced from 209 l/capita/day to 141 l/capita/day, amounting to a 32 per cent reduction on the fresh water dependency! Further energy efficiency measures have been proposed to reduce the per capita consumption to 102 l/day.
Goal 7: affordable and clean energy
SDG 7 concerns access to affordable and clean energy for all.
Energy can be made affordable by lowering energy usage, and by reducing the cost of units of energy.
Architects, civil consultants and MEP consultants can all play significant parts in designing an energy efficient building. When designing a 4-star hotel in Dubai, Consistent paid careful attention to the system design from a sustainability perspective. Gas-powered kitchen equipment and energy-efficient fixtures reduced the energy consumption of the building by 40 per cent.
The other way towards affordable energy for all is to maximise adoption of renewable and clean energy, such as solar, wind, and tidal and geothermal energy.
Among these, Solar Energy has emerged as the most ubiquitous, abundant source of free and clean energy, without any of the greenhouse gas emissions of pollutants associated with fossil fuels. With the cost of solar panels going down and the efficiency increasing, solar energy is a viable solution in most parts of the world, including the Middle East, South Asia and Africa.
The Solar experts at Consistent have been involved in multiple engineering, procurement and construction (EPC) solar projects, such as the 3.6 MWp Solar rooftop warehouse in the Jebel Ali Industrial Freezone, Dubai. The project cost was AED 8.5 million with a lucrative payback period of less than 4 years.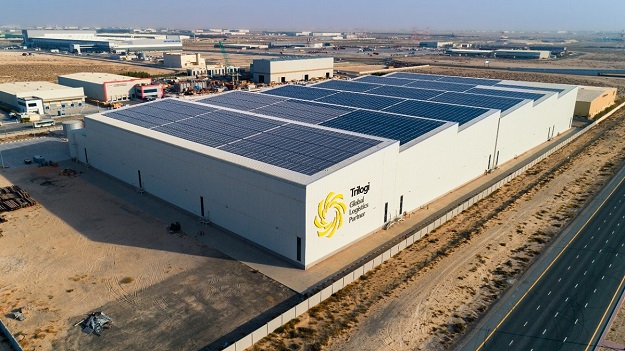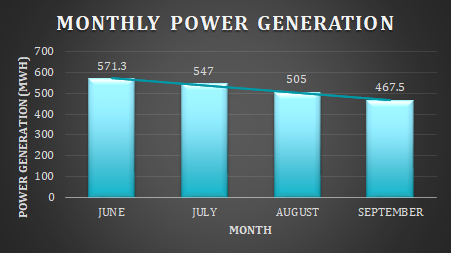 But while these forms of energy are practically infinite or renewable, they are not always reliable. To deal with this, energy storage systems are required which can be expensive and may require scarce natural resources. However, Concentrated Solar Power plants with molten-salt reactors or batteries, pumped hydro storage facilities and thermal storage for district cooling facilities are some of the energy storage systems that can be implemented.
Goal 9: Industry, Innovation and Infrastructure
SDG 9 notifies the importance of improving the energy consumption curve of the industrial sector. 33 per cent of global primary energy use and 40 per cent of the global energy-related CO2 emission belong to the Industrial sector, as per the United Nations Industrial Development Organization.
SMEs consume 30 per cent of global industry energy and have a higher potential of energy savings through implementation of cogeneration methodologies and improving process energy efficiency.
IEA reports that the energy intensity of most industrial processes is at least 50 per cent higher than the theoretical maximum. It is identified that there is a significant potential in reducing the industrial energy by 10 to 40 per cent.
On-roof solar PV panel installation, efficient lighting system design, reclaiming waste heat for cooling through absorption chillers, preheating water to boilers through heat reclaim from flue gases are some energy conservation techniques implemented by Consistent in its industrial projects.
Through implementation of such ECMs at a steel rolling facility, Team Consistent reduced energy consumption by 25 per cent in lighting systems, and 20 per cent in the air conditioning systems.
Goal 11: sustainable cities and communities
SDG 11 involves making human settlements sustainable, safe, and resilient. Again, the designers of MEP systems have an important part to play, especially where they are able to minimise water and energy use.
• Cities can be more sustainable if their buildings are built with detailed engineering, adept use of standards to optimise the building systems, digital building management systems and energy saving technologies such as smart lighting and HVAC systems. Smart traffic and waste management that minimise pollution also promote sustainable approach to city traffics.
• Safe cities are made up of buildings that promote human health – for instance, by ensuring water is clean, air quality is high and the safety of occupants is preserved with appropriate lighting, surveillance and security. Concepts of 15 minute cities are also being currently implemented to further reduce the vehicular movement and promote sustainable lifestyle.
• Cities and communities become resilient when they place less load on external resources such as water and energy, and when the buildings they contain are built to minimise the effects of a crisis, such as a pandemic or earthquake.
Building sustainable communities requires in-depth skills as well as access to technology. Consistent actively supports skills development by employing certified sustainable urban development professionals and promoting their expertise in the projects executed.
Consistent has worked on projects with architects to enhance the heat transfer coefficient of the buildings. Construction material with better thermal properties can further reduce HVAC plant capacity, with up to 10 per cent reduction achieved due to use of material with better heat transfer coefficient.
With detailed engineering, the design can be optimised to hit the perfect balance between occupancy comfort and energy use optimisation. The international standards have always pushed for equipment with higher energy efficiency, which has improved by as much as 35 per cent over the last 20 years.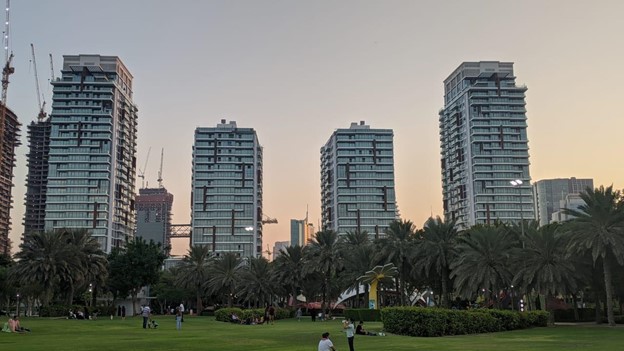 Consistent recently worked upon the design of a township with capacity of 3500 TR, and installed sustainable products and high-efficiency water cooled chillers of 0.5 kW/TR.
Goal 12: responsible consumption and production
SDG 12 focuses on sustainable consumption and production patterns – doing better with less and wasting less. As with water, the mantra should be "reduce, reuse, recycle". Lower energy and water use achieved through sophisticated design and appropriate digital technology leads to responsible production. It is vital that we ensure sustainable management and efficient use of natural resources.
Consistent has adopted the BIM platform in its design to achieve maximum coordination with all stakeholders, enabling the construction team to identify the exact quantities and reduce the construction wastage, time and cost.
Going above and beyond its professional sphere, Consistent has also worked with local sustainable recycling companies to conduct an e-waste collection and disposal drive in Dubai and Mumbai. More than half a ton of e-waste was collected in the first campaign, which is now planned as an annual activity.
However, ultimately only a change of mindset among the end users can lead to more responsible consumption. We need to realign the way we live to achieve this, by involving and educating every individual to play his part in the quest to achieve a sustainable future.
Goal 13: climate action
The most prominent facet of the sustainability agenda is to slow climate change, and this is the focus of SDG 13. Climate change has become one of the greatest threats to human existence, which is visible through the havoc wreaked by the hurricanes, forest fires, floods, etc. Use of renewables in building design, energy efficient techniques and cutting-edge engineering and design can help slow down the climate change. Part of this involves ensuring that scarce resources are not squandered and the environment is not polluted. Toward that end, Consistent has always promoted sustainable products and equipment with Zero ODP and low GWP in all its projects, in line with the various protocols adopted by the United Nations.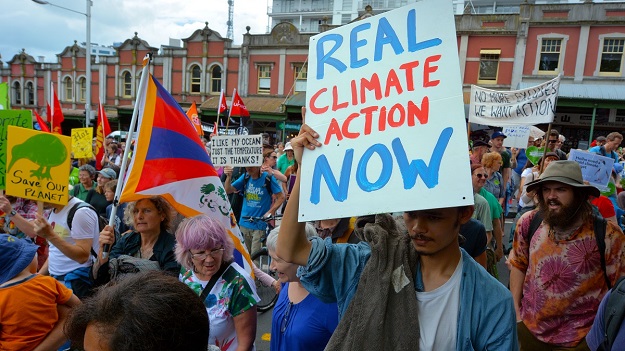 But there is also a need to promote the ideas behind sustainable development, and to work towards a change in mindset that underpins responsible consumption. Construction firms need to speak out, spreading awareness to the public and promoting sustainable policies and actions within their industry. The Green Building Council is a key partner here. Consistent is a member of both the USA and Emirates chapters and actively shares ideas for the development of innovative solutions through published articles, workshops and online platforms.
Considering the urgent need for climate action, Consistent also put together a three-day online conference titled 'Securing Sustainable Futures- Adopting SDGs in Construction, Business, and Beyond'. Taking place over a month, the webinar series saw experts from across India, Europe, and the Gulf region have conscious conversations on sustainable building design, achieving energy efficiency, and inculcating a sustainable thought process.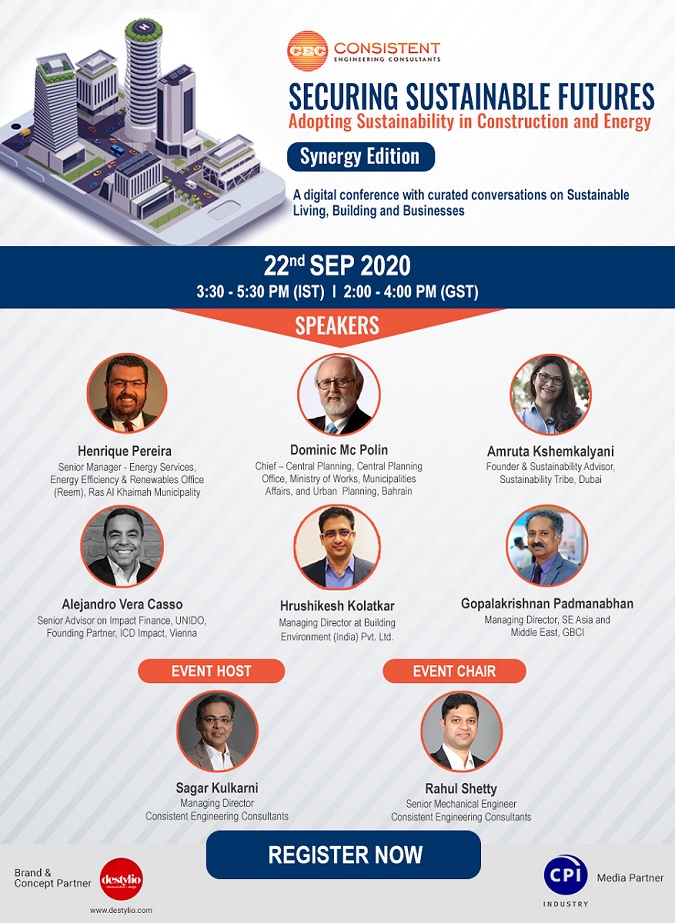 The panelists were chosen from among different stakeholder groups in the sector- government entities, architects, consultants, developers, environmental experts, and independent certifying bodies.
The first panel discussed the progress in achieving the SDGs in the GCC region, with representatives from different stakeholders such as ENOC, Green Business Certification Inc. (GBCI) Middle East, Whitespace Architects and Ras Al Khaimah Municipality. Considering the unique geographical and climate challenges for the Gulf region, the session focused on best design practices and energy conserving measures in construction and retrofitting.
The second panel did likewise for India, with representatives of expert bodies like The Energy and Resources Institute (TERI), GBCI India, developers like Savvy Infrastructure Group, sustainable architects such as Somaya and Kalappa Consultants, and environmental specialists such as Building Environment (India) Pvt. Ltd. The discussion here revolved around India's emerging role as a leader in sustainability; and how its sustainable cultural and architectural traditions can be updated and adopted for the modern world.
The final panel consisted of a detailed conclusion of the earlier webinars and as well as the practicalities involved in implementing sustainability at an individual, organisational, national, and regional levels. The participation from members of eminent organisations such as the United Nations Industrial Development Organization (UNIDO), Ras Al Khaimah Municipality, Ministry of Works, Bahrain, GBCI, BEIPL, and Sustainability Tribe ensured a highly insightful and informative session.
The webinar highlighted the need for all stakeholders to work together and spread awareness, and share knowledge to come up with actionable solutions.
In climate action, as in other areas of sustainability, progress is slow. But there is progress. By working together, the construction industry can reduce its share of global energy use and CO2 emissions, helping to deliver a healthier and greener planet for us all.