Actor and UN Environmental Goodwill Ambassador Aidan Gallagher and distinguished climate change scientist Professor Michael E Mann will lead the line-up for Envision Virgin Racing's Race against climate change event which will be held on Wednesday, 5 August at 14:30 GMT+1. The forum coincides with Formula E's return to racing on the same day.
Hosted by talkSPORT's Georgie Bingham, the event will convene leading figures from the business, political, environmental and youth sectors to provide insight and provoke debate on some of the most pressing climate change topics.
Working in partnership with National Geographic Kids, the first of these topics centres around the importance of the next generation of climate advocates. Two further discussions will focus on the transition to electric vehicles and the green recovery in a post-pandemic landscape.
Tackling these topics will be speakers such as renowned youth conservationist Bella Lack, the first Saudi woman to scale Mount Everest Raha Moharrak, the UN's Lindita Xhaferi-Salihu, Nigel Topping from COP26, plus representatives from the likes of The Carbon Trust, National Grid and Transport for London (TFL).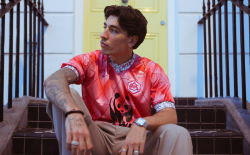 There will also be a special appearance from footballer and climate advocate Héctor Bellerín speaking about his work with global reforestation charity One Tree Planted, and his pledge to plant 3,000 trees for every victory the club amasses this season
Racing for sustainability
In addition to its on-track success, Envision Virgin Racing is regarded as one of the leading sports teams for sustainability. The team uses its platform and independent status to raise awareness of climate change, in particular around electric mobility, renewable energy and the technological advances which will revolutionise transportation.
Its Race Against Climate Change programme was launched in 2017 and aims to help the world achieve the goals of the Paris Climate Agreement. Aidan Gallagher is joining the event's youth panel Speaking about the event he said "Growing up surfing in Los Angeles, I became aware of the deadly effects of ocean pollution at an early age and have been fighting to stop it ever since. My hope is to inspire positive environmental action among my peers. We can win this race if we work collectively."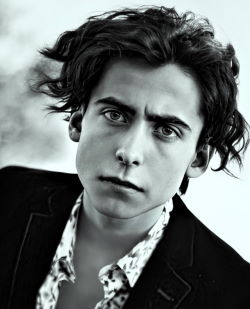 Aiden Gallagher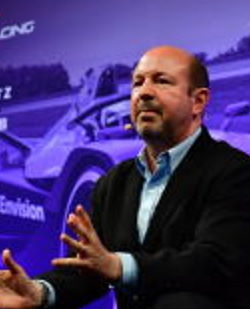 Professor M E Mann
Fellow speaker Michael E. Mann, Professor of Atmospheric Science at Penn State University, supports this view "We all must accept that climate change is happening and that we all have our part to play; however big or small. Accepting and embracing a renewably-powered future is key and through Formula E we are taking strides towards that."
The Race Against Climate Change event is set to be a hard-hitting and, at times, uncomfortable debate about some of the leading climate change topics facing us all, but one that will inspire people to embrace change. Sylvain Filippi, Managing Director at Envision Virgin Racing, explained that "Hosting it on Formula E's return to racing allows us to highlight that sport and sustainability – certainly for us – do co-exist, and we'll be using the day to make an announcement that we are very proud of."
The Virgin team will be launching its innovative 'virtual hospitality' this day in what is the first of six all-electric races taking place in Berlin over nine days.
For more information or to register for RACC Live visit: https://envisionvirginracing.com/event/racclive2020/