"My view is that 2020 will be a 'make or break' year for our efforts to effectively address climate change. Industries are gearing up to deliver reductions in CO2, but need low carbon alternatives that are commercially viable. Investments in low carbon infrastructure take time and time is running out. If we act quickly the UK can achieve a larger share of the global market for clean tech and bring green jobs to all regions of the country.
I also believe that pressure on corporate organisations will continue to grow. These organisations have been something of a 'black box' to the rest of society, the importance of addressing climate change and the crucial role companies have to play will start to shift this from a black box to a 'glass box' where we will be scrutinised and measured by more than what we do but increasingly 'how' we go about delivering the infrastructure changes required.
In November Glasgow will host COP26. The eyes of the world will be on the UK to see if our claimed leadership in decarbonisation is real."
---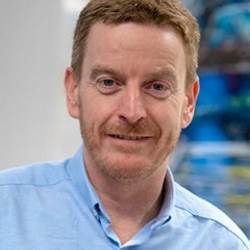 Carl Ennis was appointed CEO Siemens in Great Britain and Ireland (GB&I) in December 2019 in addition Carl is CEO Smart Infrastructure, GB&I. In this role, Carl is responsible for ensuring Siemens delivers a quality service to its customers, improving operations and focusing on how technology and innovation can be applied to maintain Siemens leading position in the energy infrastructure market.
Image courtesy of iStockPhoto.com