By Sean Riley, Senior Director, Media and Industry Communications, PMMI, The Association for Packaging and Processing Technologies
Although frequently overlooked, packaging plays an indispensable role in society by protecting our food and medicines and ensuring the safe transport of material goods. As sustainability has grown from a buzzword to a business driver in the past decade, packaging has often been unfairly stigmatised as doing as much harm as good. These feelings have muted somewhat during the Covid-19 pandemic, as the packaging industry has been deemed an essential business due to the crucial function it serves.
When the cloud created by the coronavirus lifts, all indications are that packaging sustainability will remain a topic of great interest, as environmental responsibility has become such an important part of many companies' overall brand and image story.
Today's consumers are more knowledgeable about the rise in ocean pollution, the reality of low rates of recycling, and the use of non-renewable resources in some types of packaging, as detailed in Packaging Sustainability – A Changing Landscape, published by PMMI, The Association for Packaging and Processing Technologies. The research reveals that packaging sustainability is creating a global shift, with the United Nations establishing sustainable development goals for packaging using 100 per cent reusable, recyclable or compostable plastic by 2025. With these goals in mind, the global sustainable packaging market, estimated at $220 billion in 2018, is expected to reach $280 billion by 2025, with a compound annual growth rate of almost 6 per cent.
Sustainability projects are becoming second nature for the next generation of consumers, as unlike their parents or grandparents, their consumer behaviours include checking packaging labels for recycling information or sustainable initiatives, actively seeking out products in sustainable packaging, and a willingness to pay more for products in sustainable packaging.
This obviously indicates that one of the critical aspects of working towards a more sustainable production model is improving the environmental friendliness of product packaging. Still, companies need to look at their entire sustainability equation beyond the impact of the final package.
While what a product is packaged in is a vital part of any sustainability strategy, how the product is actually put into the package also warrants considerable attention. Solutions such as integrated monitoring and more flexible machinery can aid consumer packaged goods companies (CPGs) and brand owners in improving the sustainability of their packaging operations, through improvements to areas such as packaging material loss and overall equipment efficiency (OEE).
According to PMMI's report, CPGs are beginning to understand that sustainability is not as simple as swapping out one material for another. Different materials with diverse properties require machine modifications or alterations to accommodate these changes. Machinery modifications often aren't enough – approximately 25 per cent of the CPGs interviewed for Packaging Sustainability – A Changing Landscape are purchasing new machines to accommodate new packaging formats. CPGs are also seeking guidance from industry suppliers on processability, machine design and compliance with regulations before they investigate packaging materials and initiate format changes.
Ultimately, the packaging sustainability solution requires a combination of many things, from infrastructure to education to innovation. Everyone has an important role, including consumers, who must play an active part and be willing to share in the cost of innovation.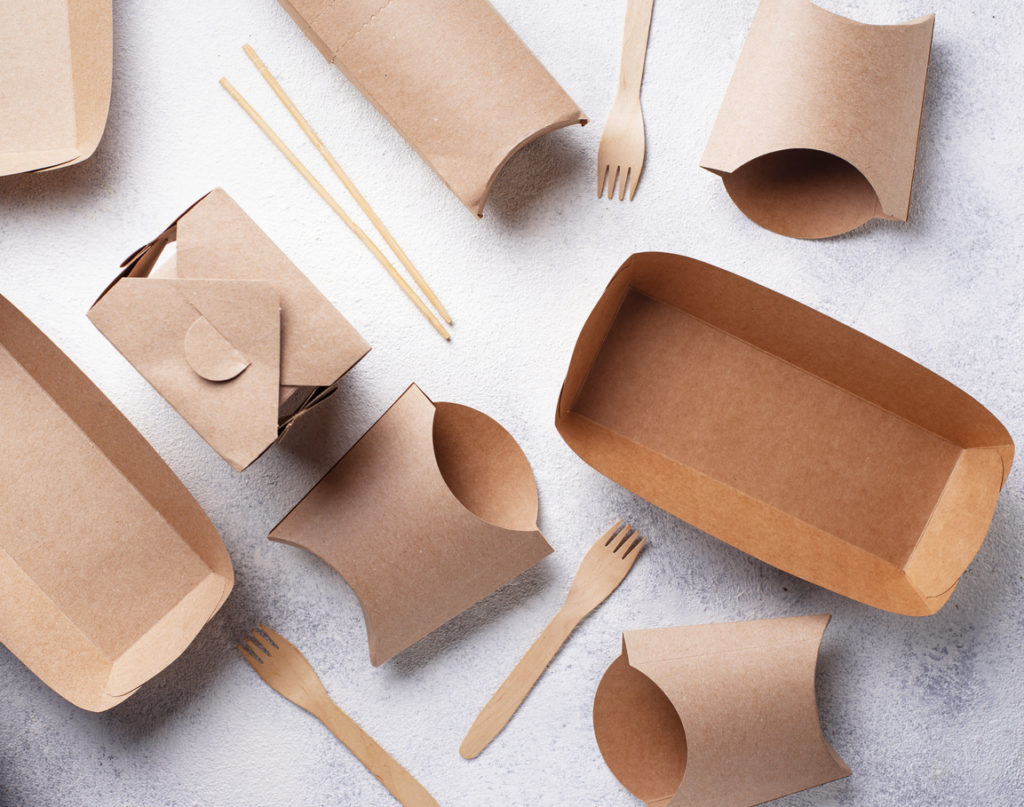 PACK EXPO International and Healthcare Packaging EXPO, which runs from the 8-11 November, at McCormick Place, Chicago, will serve as the packaging industry's North American home for the most advanced sustainable technologies and education. A new feature this year, the PACK EXPO Green Program will highlight the commitment of PACK EXPO and all of its partners, vendors and exhibitors, working together to create a more sustainable world. Exhibitors providing sustainable solutions, either via new materials or technology such as biodegradable packaging or new packaging reduction processes, will showcase these efforts to reduce the carbon footprint with the new PACK EXPO Green Icon.
The Innovation Stage will present 30-minute seminars on breakthroughs in sustainable technologies and state-of-the-art applications, while The Forum offers free, interactive discussions and Q&As with industry experts such as the OpX Leadership Network, Institute of Packaging Professionals, Contract Packagers Association and PMMI Business Intelligence.
---
For more information visit packexpointernational.com. To download the executive summary or the full Packaging Sustainability – A Changing Landscape report, see pmmi.org/research.