Pioneering life science packaging designs that will significantly reduce annual waste
Swiftpak is thrilled to witness the increasing number of companies embracing sustainable packaging solutions. And Swiftpak's commitment to continuous improvement extends beyond its B Corp certification: it consistently strives to enhance its practices and foster transparency in sustainability, empowering customers to make well-informed decisions.
Swiftpak takes a holistic approach to packaging, considering not only its immediate impact but also its potential effects at the end of its life. This comprehensive perspective allows the company to deliver optimal solutions to its customers, while driving significant societal change, promoting informed decision making and fostering long-term resilience. By considering the bigger picture, Swiftpak ensures that its packaging solutions align with customers' values and contribute to a sustainable future. One such success story in 2023 revolves around Swiftpak's fruitful collaboration with Abcam.
Swiftpak's partnership with Abcam helped eliminate eight tonnes of non-recyclable plastic
Abcam, the leading supplier of protein research tools to life scientists, approached Swiftpak with a mission to improve its sustainable and environmental footprint.
In close collaboration with Abcam, Swiftpak undertook a thorough examination of the industry's prevailing challenges, particularly focusing on the prevalent use of materials that lack widespread recyclability. It became clear that action needed to be taken regarding the staggering 8,280 kilos of plastic waste generated annually from the safe shipment of vials. The plastic used, PVC, lacks a widespread recycling infrastructure, ultimately leading to its disposal in general waste. Swiftpak explored various alternative materials to find a suitable solution that could preserve the protective qualities, reduce weight and improve recyclability, while ensuring compatibility with vials of various sizes.
Abcam's transformational packaging journey was one of the first in the industry
Swiftpak's Head of Innovation, Craig Allen, created an innovative packaging solution prioritising recyclability while maintaining protective qualities. In addition, the versatile design allowed for the safe transportation of vials of different sizes, streamlining packaging operations and driving efficiency.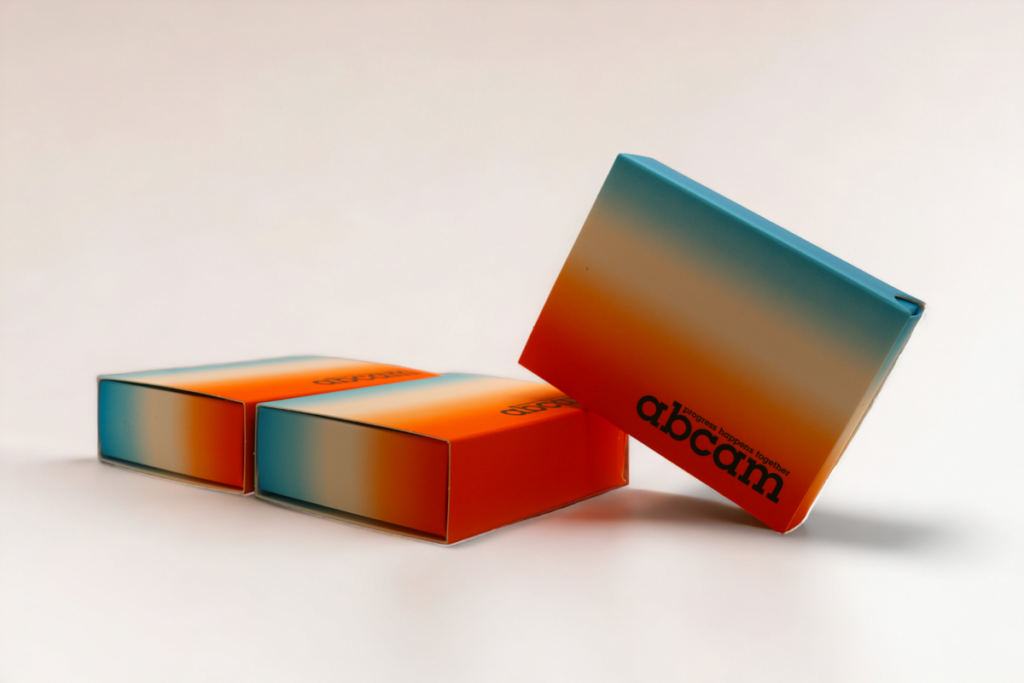 Abcam was able to eliminate eight tonnes of plastic annually and reduce overall weight to 6.5 tonnes of paper per year. Notably, the newly developed packaging solution is 100 per cent recyclable. This exemplifies Swiftpak's unwavering commitment to sustainable practices and demonstrates how industry-leading innovation can spearhead meaningful environmental change.
Driving positive transformation in packaging and beyond
In 2020, Swiftpak became a B Corporation. The certification is given to those who demonstrate the highest standards of verified social and environmental performance, public transparency and legal accountability.
Attaining B Corp certification has proven to be a catalyst for positive results, benefiting both Swiftpak and its partners. By embracing the principles of social and environmental responsibility, Swiftpak has fostered a collaborative and sustainable ecosystem. This certification has helped instil a shared sense of purpose among partners, encouraging them to prioritise sustainability and engage in innovative practices. While Swiftpak's expertise in packaging spans various industries, it is encouraging to witness significant advancements in the pharmaceutical industry.
The pharmaceutical industry has been no exception to the challenges companies face when trying to achieve sustainability targets. While notable progress has been made in enhancing sustainability practices, these advancements have primarily garnered attention within the B2C realm, with limited visibility in the B2B sector. Traditionally changes have been driven by legislation, public pressures, and tax incentives. However, the landscape is shifting, and sustainable practices are increasingly becoming a prerequisite rather than the exception.
Proactive measures, including training, collaboration and certifications such as B Corp, have emerged as powerful catalysts for driving positive transformation. These measures empower companies and experts to identify new areas for improvement. Swiftpak is committed to promoting transparency and accessibility in sustainability, aiming to make it more accessible for all and helping customers informed decisions on their sustainable journey.
The legacy of combining sustainability and innovation
The synergy of companies working towards a common goal as demonstrated by the B Corp ideals is something to believe in, and Swiftpak's remarkable success story with Abcam serves as further testament to the potential for widespread adoption of sustainable innovation within the life sciences ecosystem.
Sustainability is a dynamic and ever-evolving field, and there is always more to learn. Nonetheless, Swiftpak is committed to embarking on this journey with its customers, making continual improvements along the way to create a better tomorrow. The importance of a sustained push to enhance sustainability measures cannot be underestimated.
Swiftpak is committed to exploring all possible avenues to collectively minimise the environmental footprint as much as possible. Investigating and learning enables firms to take those important strides within their respective fields. By fostering a culture of transparency and collaboration, being receptive to new ideas, and demonstrating a willingness to listen, tangible results can be achieved in the pursuit of a more sustainable future.
---
To find out more about how Swiftpak merges sustainability and packaging, visit sustainability.swiftpak.co.uk