To turn our world into a more sustainable place, it is necessary to think differently, using technology as a lever. For cities, transforming themselves into smart cities is a good starting point. Smart cities are characterised by the use of new technologies to improve the lives of their citizens and visitors.
They aim to solve typical problems such as mobility, accessibility, inclusion, energy consumption and environmental threats. Creating solutions that are smart, safer and sustainable, while also taking into account specific demands and individual requirements, should be a top priority for cities' representatives across the spectrum.
Moreover, the concept of smart cities strives to highlight how the integration of existing technologies can provide users with further choices, create new services and support jobs and growth within the data economy. And to achieve this, the most holistic way is through smart platforms.
The role of smart platforms
Smart platforms provide information management of the multiple systems of a city. Alongside big data, virtual reality and artificial intelligence, the Internet of Things (IoT) is the technology most linked to smart platforms.
IoT platforms are the most promising to provide unification and context to the enormous variety of data generated by smart cities and turn that data into actionable and contextualised information. Such information can, in turn, be used to reduce energy consumption and operating costs while improving the safety and quality of life of citizens.
Smart city platforms such as FIWOO, based on FIWARE technology and open standards, offer a complete product at both intuitive software and hardware levels. Focused on the user, it offers a global and integrated vision of the city in question.
In any given city, there are different areas to be regulated. FIWOO offers its platform to any city worldwide to manage areas such as:
Smart mobility: Improve the efficiency of all means of transportation
Smart environment: Optimise natural resources and protect the environment
Smart economy: Boost the innovation and development of the city
Smart government: Offer more efficient digital systems for citizens
Smart living: Produce smart homes to improve home care
Smart people: Use citizens' participation as an intelligent sensor
Managing the environment in a smart city
For a smart environment, action falls on trying to mitigate effects that damage the natural space, such as climate change. To avoid major consequences for the environment, many cities have presented the ambitious goal of achieving zero CO2 emissions, such as Copenhagen (by 2025) and London (by 2050), via proper water management, energy, waste and air quality systems.
Proper water management is a controlled consumption that avoids large losses. To that end, devices capable of measuring and monitoring multiple parameters and variables of interest to the user are used. These devices work wirelessly through IoT networks and allow readings of water consumption and quality control. With regards to irrigation in parks and gardens in the city, an online management system can be put in place via the use of satellite images that identify the type of vegetation and its state.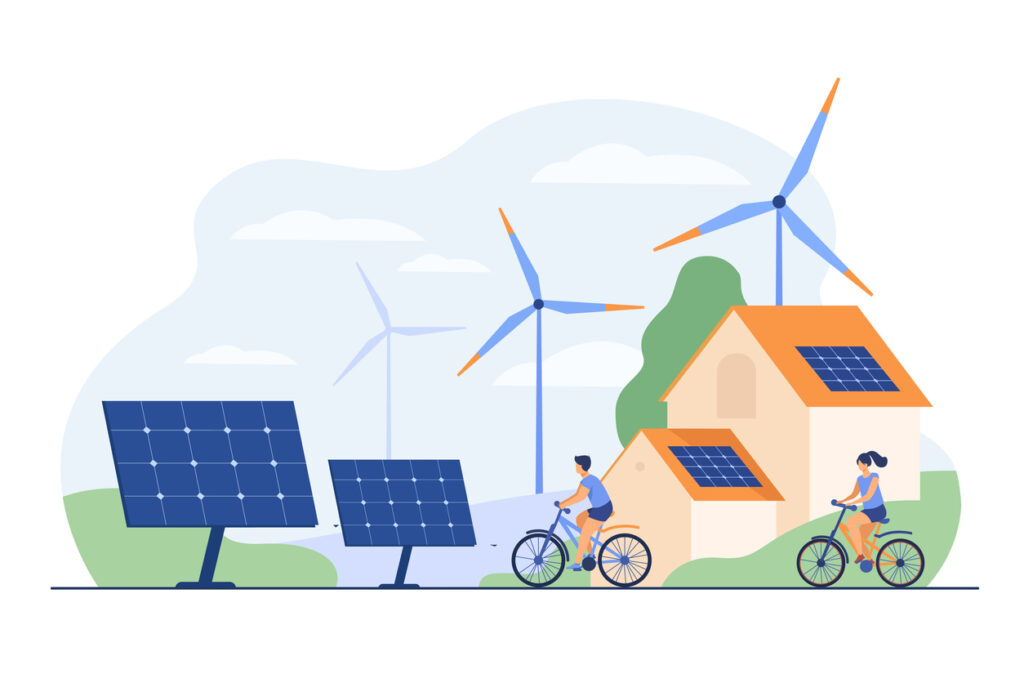 Energy management and air quality
Promoting the use of renewable energy, such as solar or wind energy, should be a priority for governments committed to reducing the carbon footprint left by conventional energy usage. To put it into practice, solar panels can be used in public spaces and government buildings, as is already the case in Singapore and Copenhagen. Making LED lights available throughout a city's street lighting can reduce annual consumption by 60 per cent. With the same objective, intelligent lights – which are sensitive to the presence of people on the road – can be used through sensors to avoid unnecessary energy costs.
Selective waste collection must be a reality throughout the city. In this system, all streets have smart and colourful containers for recycling. These containers have a system capable of detecting – through sensors connected to a central post by IoT networks – when they are full, overturned or damaged. Vehicles are the main precursors of poor air quality in a city.
The main problems generated by traffic are air and noise pollution. In many cases, the mass of cars on the streets is inevitable. However, in many others, the problem can be overcome through the use of smart sensors that help prioritise public transport and control current traffic at each point of the city, as well as applications that show the availability of parking spaces through wireless counting sensors in each of the squares. In addition, there are emission monitoring systems from vehicles and machinery that connect with the devices to know and reduce the emissions of gases emitted by those.
A sustainability strategy for cities
Powered by FIWARE, FIWOO is an adaptable and functional platform that can be used in various areas of an industry or city. Despite its versatility, the main markets in which it operates today are smart industries, smart cities, smart buildings and smart ports.
With regards to smart cities specifically, FIWOO offers functionalities that allow city administrators to measure the level of pollution, the energy efficiency of buildings and the air quality and to establish smarter lighting initiatives in cities, reducing total energy consumption.
---
Visit fiwoo.eu to find out more
---
by Jose Benitez, CEO, Secmotic; Carlos Corrales, COO, Secmotic; Luis Romero, Managing Partner, Emergya Grupo; and M. Giménez-Medina, Product Manager, FIWOO