Take a stroll down Carnaby Street this month. You'll see that the glistening appeal of consumerism is accompanied by a Christmas light display with a serious message.
Carnaby street have teamed up with Project Zero, an ocean conservation charity, to promote the importance of protecting our seas. As it stands, our actions, such as unnecessary single-use plastic, are taking their toll on the ocean.
Addressing the 14th UN global goal – life below water – is more important than some people may think. As Project Zero put it: 'The ocean gives us life. It represents 99% of all liveable space on our planet, yet only 2% is strongly protected. No ocean, no life'.
This festive and thoughtful display incorporates both an active move to use only sustainable materials and a creative decision to design an ocean in the sky.
The lights – powered by 100% renewable sources – and decorations follow an under water theme, turning the entire street into a sparkling hub not just of beauty, but sustainability.
You can find a breakdown of the materials used to create each piece of decoration here.
The body of the spectacular whale, which takes centre stage, is made from polystyrene, set to be disposed of by a bioenergy recycling plant. The paint is also 100% naturally and sustainably sourced and is a biodegradable product.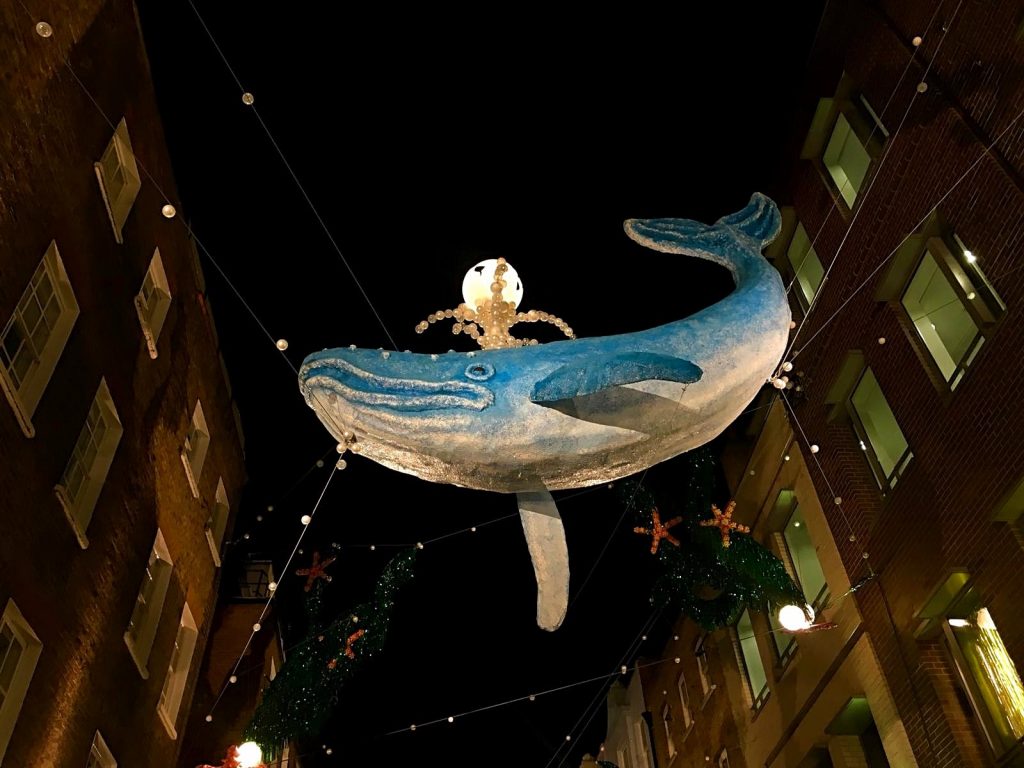 Located in one of the most popular shopping destinations in London, where the Christmas lights are often a topic of discussion across the city, perhaps it is the perfect place to make a bold statement.
Hopefully, this year's theme will help generate a discourse around the importance of making sustainable choices. It is important that the 'one ocean, one planet' slogan stretches beyond the passer-by.
With increased discussion comes awareness, and there is a good chance this political stand will reach a wide audience, from tourists to locals to commuters.
I was pleasantly surprised to see a continuation of the call to action scattered down Carnaby Street. Sandwich board banners detail information about the movement. One of them lists ways you can help the ocean today, such as reducing your carbon footprint and eating seafood from a sustainable source.
There is also a recycling point, asking people to dispose of their coffee cups, lids and liquids in each designated, separate section.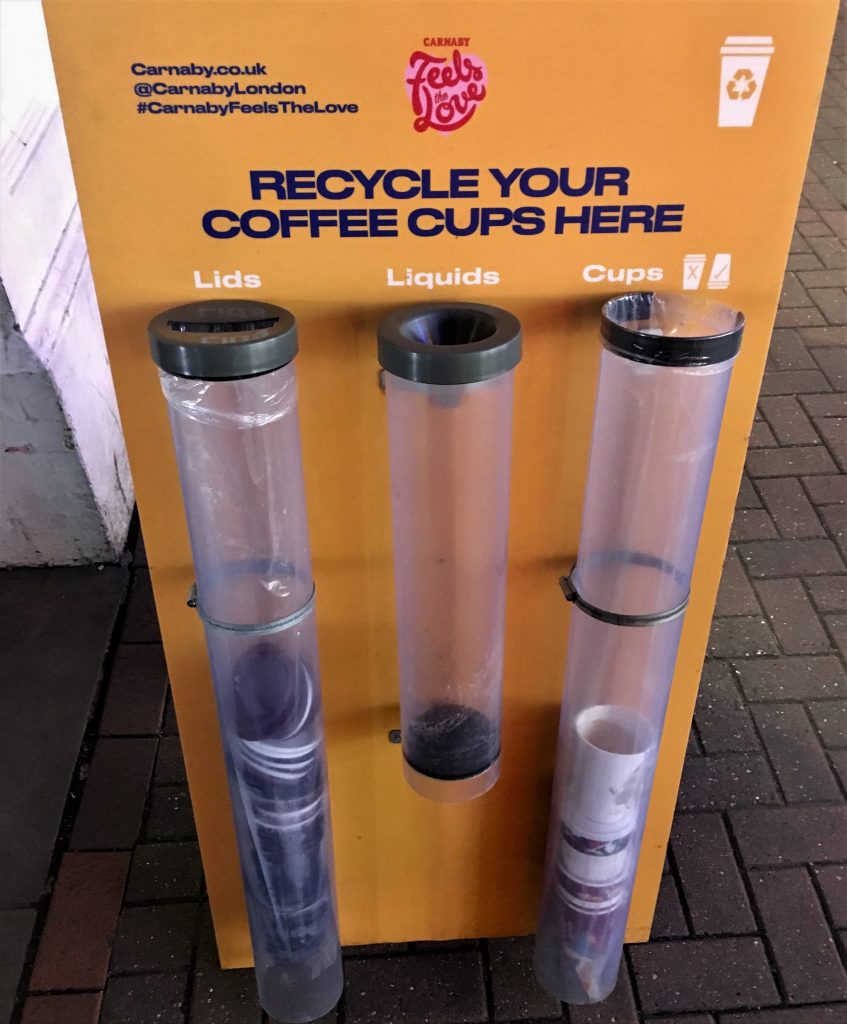 So aside from the enticing, aesthetically pleasing nature of the display, there is an educational twist which is crucial to encouraging sustainability.
Small initiatives, such as recycling points, make protecting the planet appear within reach.
Sustainability goes from being an unachievable dream, to an accessible possibility.
Fingers crossed, when people see an iconic place such as Carnaby Street promoting climate action, they will acknowledge the seriousness of our climate crisis.
It is clear that this project took a great deal of planning, preparation and environmental consciousness: something which we can all be inspired by.
But will the grand, glitzy light display get through to people and effectively encourage them to contribute to saving our oceans?
Have Carnaby Street and Project Zero succeeded in bringing the sustainability spirit? Or will the meaningful message be drowned out by all the Christmas cheer?
Regardless, with such an interesting history, Carnaby Street can now add sustainability to its legacy.